​

Follow your pigeon!
World's Lightest GPS Pigeon Ring.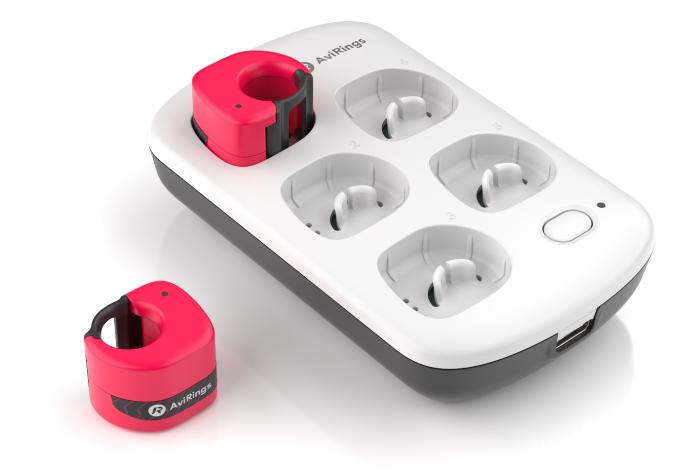 World's Lightest GPS Pigeon Ring
With low weight and an aerodynamic shape, AviRings won't hinder your pigeons on their flights – and on their way to win big races.

Track & Analyze Your Pigeons' Flights
High-quality GPS transmitter enables tracking your pigeons' route and later analyzing it on your smartphone or tablet using a Bluetooth® connection

Find Leading Pigeons in Your Flock
Observe the route, height, speed and the way pigeons overcome natural obstacles in popular mapping tools such as Google Maps/Earth to find leading members of your flock – and potential champions for biggest competitions!

Protect Your Pigeons
The special red color of AviRings distracts birds of prey and helps your pigeons stay safe.

Battery That Won't Leave You or Your Pigeons Down
Produced to the highest German standards, AviRings' battery enables recording the details of flights for over 10 hours.

Comfort, Reliability & Universal Fit
AviRings is easy to install & remove for your pigeons' comfort (and yours). Its precise locking mechanism will prevent in-flight loss of the ring.

How Does the GPS Pigeon Ring Work?
"I'm very excited about the technology that enables us to track a pigeon's flight and I believe that the global community will be just as excited. This device could benefit us greatly for scientific purposes"

WHO'S BEHIND AviRings?
A team of two dedicated experts: one with 25+ years of experience with breeding and racing pigeons (three-time National Champion & multiple-time finalist of the South African Million Dollar Race and other one loft races), the other with an astonishing track record of animal-related innovations and successful start-up businesses.
Together, they are determined to change the world of pigeon racing with this revolutionary GPS pigeon tracker.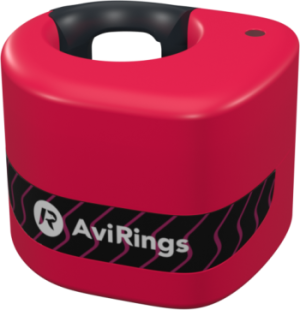 HOW CAN AviRings CHANGE THE WORLD OF PIGEON RACING?
AviRings is in the last stage of development and has already been presented to select pigeon racers from Belgium, Hungary, Serbia and Slovenia. They are very excited to start using AviRings to:
Track flight paths of their pigeons and protect them from birds of prey

Understand the movement of flocks and find their leading members

Track flight paths of their pigeons and protect them from birds of prey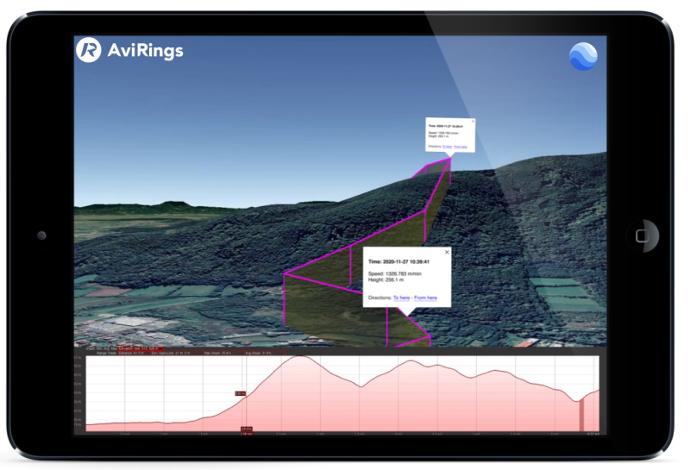 Important Notice for Our Customers:
GET READY FOR AviRings 2.0
We are very pleased to see that AviRings, the world's lightest GPS tracker, has become so popular among pigeon fanciers and racers across the world that it has been completely sold out even before its launch. But we are aware that there is still room for improvement. Together with our loyal customers, we have identified some limitations of our first series of rings, which in certain cases has difficulties detecting GPS signals.
We apologize to all customers who have experienced such issues. We are already working on a solution – our next-generation pigeon ring, AviRings 2.0, will feature greatly improved GPS signal detection, along with other amazing upgrades. All existing customers can request to have their original AviRings replaced with the improved AviRings 2.0 once it's ready for release.
We look forward to seeing your pigeons in action with our next-generation trackers.